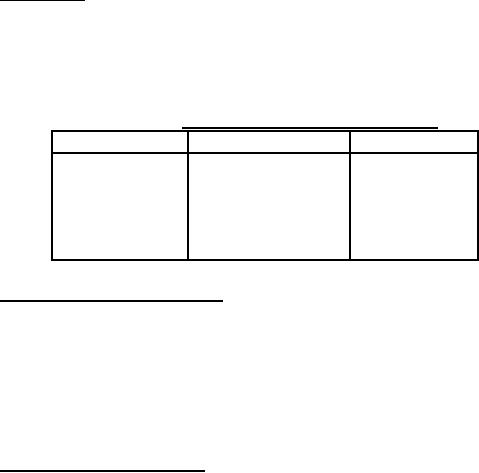 MIL-DTL-62462D(AT)
c. Leak
- Any evidence of fluid beyond a seal or joint that results in the
formation of a droplet.
d. Drip
- Any evidence of fluid beyond a seal or joint where droplets form
and fall.
6.4 Control test. Depending on contract order size, control testing may be desired. If so
desired, it should be specified in the contract. A suggested test would verify the engine is capable
of operating at the specified speeds and loads in table IV while meeting the performance
characteristics of figure 1, oil sump temperature requirements of 3.3.1.7a, and coolant
temperature requirements of 3.3.1.7b.
TABLE IV. 50-hour performance test conditons.
Duration, hours Engine speed, rpm
Load, percent
5
1500
50
5
1850
85
5
2600
0
5
2250
85
30
2600
100
6.5 Subject term (key word) listing.
Armored Combat Earthmover
Compression-ignition
Internal combustion
M9 ACE
Smoke, exhaust, density
6.6 Changes from previous issue. Marginal notations are not used in this revision to
identify changes with respect to the previous issue due to the extent of the changes.
Custodian:
Preparing Activity:
Army - AT
Army - AT
(Project 2815-0182)
14
For Parts Inquires submit RFQ to
Parts Hangar, Inc.
© Copyright 2015 Integrated Publishing, Inc.
A Service Disabled Veteran Owned Small Business