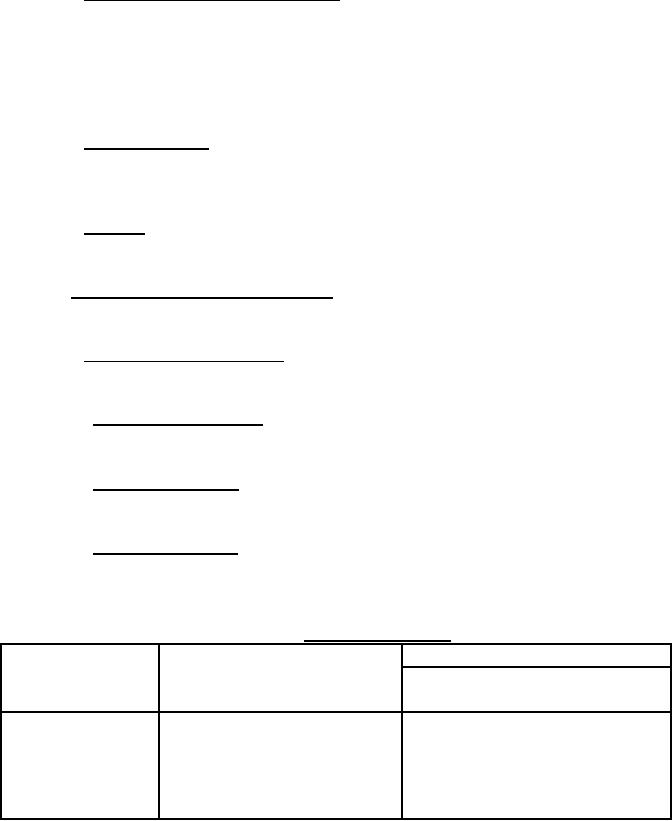 MIL-DTL-62483A(AT)
3.5.4 Fuel-water separator and fuel filters. The fuel separator shall include provisions for
drainage of separated water. Provisions for daily drainage of all filters shall be furnished. The
drainage provisions shall be within easy reach of an operator or mechanic during normal
preoperational vehicle checks and shall not require the use of tools to operate or the disassembly
of any components to gain access. The operation of the drains shall be simple, and the location
such that the operators will not avoid following prescribed maintenance checks (see 4.2.5.4).
3.5.5 Engine data plate. Engine data plates shall be installed on the engine block in a
location readily visible to personnel performing maintenance on the engine in a vehicle. The data
plates shall conform to A-A-50271 (see 4.2.5.5).
3.5.6 Leakage. During dynamometer operation, or when installed in a vehicle, the engine
shall show no evidence of leakage greater than class III as defined in 6.6 (see 4.2.5.6).
3.6 Operating environment requirements. Each shall operate under the following
environmental conditions without damage or loss of performance.
3.6.1 Environmental performance. The engine shall start within one minute after
cranking, following 15 minutes of warm-up under the following performance conditions:
a. Temperature conditions. With integral starting aids only after being cold-soaked
for 24-hour period without benefit of solar-radiation, to an ambient temperature of
-25°F (-32°C).
b. Elevation conditions. At any elevation from sea level to 8000 ft (2438 m) as
specified in table II, the engine shall have adequate torque and power
characteristics to meet the performance requirements specified herein.
c. Humidity conditions. Under relative humidity conditions as low as 5% at
temperature of 120°F (49 °C) and as high as 100% at all temperatures from
-25° to 85°F (-32° to 29°C).
TABLE II. Elevation conditions.
Ambient temperature, °F (°C)
Solar radiation
Elevation
4 to 6 ft (1.22 to 1.83 m)
Watt per square meter
Kelvin (W/m2⋅K)
2
feet
(meters)
above ground
Btu/ft hr
Sea level to
3000
(914)
120
(49)
360
(51.9)
4000
(1219)
115
(46)
364
(52.5)
6000
(1829)
105
(41)
372
(53.7)
8000
(2438)
95
(35)
380
(54.8)
8
For Parts Inquires submit RFQ to
Parts Hangar, Inc.
© Copyright 2015 Integrated Publishing, Inc.
A Service Disabled Veteran Owned Small Business